Avoiding Vacation Accommodation Scams
The internet has made it very easy for scam artists to steal people's hard-earned vacation funds. Don't let a bad surprise ruin your vacation. Use these 9 steps to make sure any vacation accommodations you book are legit.
Scam artists are always out to make a quick buck anywhere an opportunity might be spotted, and one of the biggest problems surrounding scams is that most of them are no longer as obvious as the simple 419-scam emails that the majority of internet users have learned to spot at a mile.
Holiday accommodation appears to be the latest fraudulent fad. Accommodations get booked and paid for, but when booked, the person scammed finds out that either they never paid the money to the real owner of the holiday property (but instead to someone who pretended to be), or the accommodation on the offer never existed to begin with.
Sometimes, this scam happens over long distances, but has also been taking place over shorter distances. Even people hoping for a getaway just a few states over from their own might fall victim to these accommodation scams.
These scams often use real rental and accommodation listings to set up decoy ads – and they can seem legitimate until the very last second.
Here's how to stay protected.
1. Use reputable rental and accommodation websites.
The use of mainstream holiday booking agencies or rental and accommodation websites won't mean that running into a scam is impossible, but it can decrease your chances of running into one by a considerable amount.
Reputable agencies and websites usually require authentication from interested parties to list their accommodation, whereas classifieds can have more relaxed rules that allow anyone to post anything. Simply, it increases your chances of knowing that you are dealing with an authentic listing and the actual representatives in charge.
2. Ensure you're dealing with the owner.
Accommodation scams rely on a third-party (or the scammer) acting as a way to siphon funds for what would have been a real booking, often for a holiday home or other booking that doesn't exist. Usually they do this by pretending to be the owner or manager of an establishment when they aren't.
This information can easily be verified with a simple Google search.
Always, always and always make sure that you are dealing with the right people – the real owners and managers.
Start living better for less.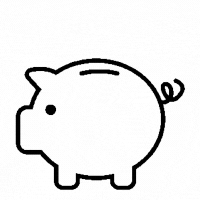 Subscribe to get money-saving content by email that can help you stretch your dollars further.
Twice each week you'll receive articles and tips that can help you free up and keep more of your hard-earned money, even on the tightest of budgets.
Subscribers receive a free copy of our eBook Little Luxuries: 130 Ways to Live Better for Less.
We respect your privacy. Unsubscribe at any time.
3. Beware of duplicate ads.
Many holiday accommodation scams (and sometimes generalized rental ones) will steal the information from a real ad for a legitimate rental or holiday accommodation and re-post the ad with their contact information.
Anyone who tries to make a booking is instantly redirected to the scammer instead of the holiday accommodation itself, and subsequently, the scammer profits.
Ads can be duplicated easily, but also spotted just as easily. Check if they have a website, and run all ad information against it. Look for these signs that might point out a duplicate ad of a real one:
Any ads with discrepancies in contact information from what's officially listed
Any ads that list names other than verified managers or owners
Any ads with rates that don't match up with what the official website says
Any ads that appear to have common copy-and-paste formatting issues
4. Verify and check all claims and credentials.
Holiday accommodation and rentals always have a selling point. For resorts and hotels, there's a star-rating, and many times rental scams will fabricate this information.
Always verify and check the claims that any hotel, resort, motel or other accommodation makes. If you can't find any recent proof of their claims, then you usually have reason to suspect a red flag.
5. Do some research.
Always do some research on accommodations you want to book with. Look up their official website, read some more about them and look at photographs. Also check out the official information on their website and compare it to any ads that you might see.
A little bit of research goes a long way. If you have any doubt that you aren't dealing with the rightful manager or owner of the property, you likely are not.
Remember that photographs can be a giveaway during your research. Scammers will either rip photographs for duplicated ads right from the original site or social media, or they themselves might have booked a stay in order to take these photographs for the duplicate ad.
Managers should keep an eye on accommodation ads. Do you see your place popping up anywhere that you didn't advertise with information that isn't yours?
6. Read reviews – but beware.
Reviews can often tell you what to expect from accommodations ahead of time. The reviews are the first place you are likely to see if an accommodation might be unpleasant or have drawbacks. And seeing a number of bad reviews is another red flag. Just keep in mind a few bad reviews are normal.
Beware of reviews that seem too good to be true. Or ones that seem to be one glowing advert after another. Sometimes scammers will purchase or coax out good reviews for their duplicate listings just to make the scam accommodation listing look better and rank higher.
7. Ask around.
Reviews have become easier to pay for or fake, and alone they do not make a great indicator of whether or not a holiday accommodation is good, bad or a potential scam. Thus, ask around. Interact with others online and offline to find out whether or not the person or place you are dealing with is legitimate.
8. Running domains.
Domains are easy to search. Use whois.com to pull domain registration info. This can help you find out whether or not a website is legitimate or a potential duplicate. Sometimes it can contain the contact information for the owner, manager or webmaster.
9. Insist on documentation.
Always insist on proper and official documentation, especially for invoices of funds to be paid. Documentation, such as an invoice, can quickly reveal when you might be dealing with a scam, especially where things like logos, registration details or tax information doesn't add up when compared or searched against a national database.
Never hand over any money or a deposit unless you're 100% sure you are booking with the right representative, manager, owner or agency that they claim to be. If you feel the slightest hesitation, it could mean that you are dealing with a potential scam.