An Insider's Guide To Saving Money at Restaurants
You can eat out on a tight budget. You just need to know the tricks to finding restaurant deals. Who better to give money-saving tips when eating out than a restaurant owner and manager?
Everyone wants a good deal when dining out, but sometimes it pays to be a little creative when visiting restaurants. It also helps if you are flexible in your dining habits.
As a former restaurant owner who co-owned and managed restaurants for over 10 years, here are a few of my tips on how to plan ahead and tweak your dining style, so you can take advantage of the many deals that different types of restaurants offer.
Instead of ordering a soda or wine, drink water.
Beverages, especially alcohol, drive up the cost of the bill considerably. Alcohol is the top money-making item for restaurant owners, as its actual cost is a mere 20% of the selling price.
But if you do order a beverage, ask for ice in a separate glass. This way, you can control the amount of ice in your drink. Plus, you will get up to 50% more beverage.
Go with someone who is willing to split a dish.
If you decide to eat cheaply and share a dish, go early. Restaurants don't mind small spenders, as long as they come at a slow time before the big spenders arrive.
Start living better for less.
Subscribe to get money-saving content by email that can help you stretch your dollars further.
Twice each week you'll receive articles and tips that can help you free up and keep more of your hard-earned money, even on the tightest of budgets.
Subscribers receive a free copy of our eBook Little Luxuries: 130 Ways to Live Better for Less.
We respect your privacy. Unsubscribe at any time.
Find out which restaurants have free refills…on food.
Although it's well-known that at American coffee shops, you can order free refills on coffee, you might not think about your options for free refills at other places.
At some Asian restaurants, you may be able to order an extra bowl of rice for free. In some ethnic restaurants, Korean restaurants for example, you can order "seconds" and even "thirds" on side dishes (like marinated bean sprouts, kimchi, and even potato salad) for free and fill up on the scrumptious plates that come with your meal.
Look around at the other customers and see whether they are ordering refills. Then ask your server about their policy.
Eat out at lunch instead of dinner.
At lunch time, you can probably get a similar-tasting meal with a slightly smaller portion as dinner.
The cook is often the same person for lunch and dinner. If you frequent a restaurant often, get to know who the chef is and when his/her days off are (when a substitute cook will be cooking).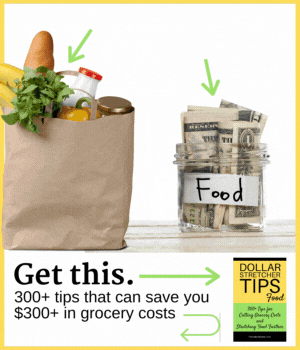 Visit a family restaurant that has just opened.
Small, ethnic family restaurants can be real gems. These types of restaurants often have a limited marketing budget and tend not to advertise heavily. They offer more bang for your buck.
However, once they get popular, they may raise prices. Go when they are still relatively unknown.
If you're a senior, find restaurants that offer a discount.
Ask for a senior citizen discount, especially at chain restaurants. These discounts are often not given at small family restaurants.
The required age varies with locations and with the particular establishment. Some start at 65 and some at 55.
It's worth a 10% or more discount.
Get your birthday freebie.
If it's your birthday, let the restaurant know in advance when you make a reservation.
Then remind them again when you arrive.
They may prepare a small dish of ice cream or dessert for you on the house.
Get a taste for a new place with an appetizer.
If you are going to a restaurant for the first time, explain to the server when you enter that you only want to order an appetizer.
If it turns out the appetizer is good, chances are that the entrees are as well, and you can proceed to order a full meal. Conversely, if the appetizer isn't good, you can politely leave and consider yourself lucky that you didn't pay for a full meal.
Don't be afraid to ask for substitutions because of dietary restrictions.
If you don't like a particular item or you have food allergies, by all means, ask the server if the restaurant will make substitutions. They may or may not, but it is worth asking.
If your substitution request is reasonable, restaurant owners usually try hard to accommodate customers.
Order take-out separately from your meal.
Finally, if you are going to do takeout at the same time you sit down for a meal, you should order the takeout separately from the meal. You can order the takeout before the rest of your party orders and pay your bill separately at the cashier. This way, you won't have your takeout order combined with the table order, in which case your order will be subject to the obligatory 18-20% tipping.
Choose eating establishments that don't require tipping.
Speaking of tipping, it's a fact of life, but then again, there are ways to circumvent this.
With upscale, sit-down restaurants, you have no choice. However, there are some establishments that don't require a tip (like Souplantation and mall food courts). Lately, more and more non-restaurant establishments (like Whole Foods Market) offer booth seating and tables for free customer use, and of course, there is no tipping. Sometimes ethnic supermarkets (although they are harder to locate) will also offer their version of a food court; it's like eating at an ethnic restaurant without the tipping.
Wouldn't you like to be a Stretcher too?
Subscribe to get our money-saving content twice per week by email and start living better for less. We'll send you a free copy of our eBook Little Luxuries: 130 Ways to Live Better for Less to get you started.

We respect your privacy. Unsubscribe at any time.