Cheap Homemade Cat Food Recipes
See if these affordable homemade cat food recipes from our frugal readers can save you money while keeping your cats both happy and healthy.
Dear Dollar Stretcher,
I have three cats and found that I am spending a lot of money on pet food. Do any of your readers have a recipe for easy, cheap homemade cat food?
Zelda
Easy, Cheap Homemade Cat Food Recipes
We reached out to our frugal recipes for their recipes and tips for homemade cat food. Read on for their helpful advice.
Nutrition Requirements for Homemade Cat Food
Cats have fairly strict nutritional requirements in terms of protein, calcium/phosphorus, and especially Taurine, which is an essential amino acid. A taurine-deficient diet can cause severe and possibly fatal heart disease. A high quality commercial diet is worth the investment. Otherwise, you'll be paying out in veterinary bills later for skin problems, bad teeth, allergies, asthma, obesity, etc.
If you're near a semirural area, check at feed stores for a better price or try buying in bulk. Shelf life on dry food is about six to eight weeks once opened and after that the fatty acids begin to deteriorate.
Emily
Start living better for less.
Subscribe to get money-saving content by email that can help you stretch your dollars further.
Twice each week you'll receive articles and tips that can help you free up and keep more of your hard-earned money, even on the tightest of budgets.
Subscribers receive a free copy of our eBook Little Luxuries: 130 Ways to Live Better for Less.
We respect your privacy. Unsubscribe at any time.
Homemade Kibbles for Cats
Here is a great Kibbles recipe:
3 cups whole wheat flour
2 cups soy flour
1 cup wheat germ
1 cup cornmeal
1 cup nonfat dry milk
1/2 cup brewer's yeast
1 (15 ounce) can mackerel
5 tablespoons vegetable oil
1 tablespoon cod liver oil
2 cups of water or as needed
Preheat oven to 350 degrees. Mix all the dry ingredients in a large bowl. In another bowl, mash the mackerel into small pieces. Mix in the oil and water. Add the mackerel mixture to the dry ingredients and mix thoroughly. The dough is tough, so use your hands. Roll dough out to about 1/4-inch thickness and cut into 1/4-inch bits, using a knife or pizza cutter. Mound the bits onto greased cookie sheets and bake for 25 minutes. During baking, occasionally toss the bits with two wooden spoons, so they brown evenly. Turn the heat off and allow the treats to cool thoroughly before removing. Store in an airtight container in the refrigerator. This recipe freezes very well for longer storage.
John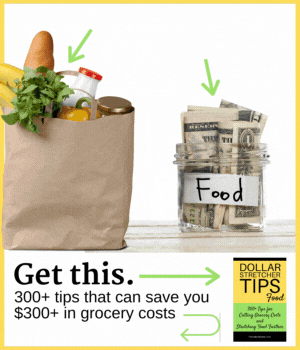 Homemade Food for Adult Cats
Feed an adult cat as much as she will eat in 20 to 30 minutes. Refrigerate the leftovers promptly. It is recommended that you feed your adult cats twice a day. This recipe provides approximately three servings.
Choose one protein source (meat amounts given in raw weight):
1/2 pound boneless chicken breast or thigh, minced
6 ounces ground turkey, or minced turkey (dark meat)
1/2 pound lean beef, minced
1/2 pound beef, chicken or turkey heart, ground or minced
About three times per week, include one chopped hard-boiled or scrambled egg. If you would like, once a week, substitute 4 ounces of organic liver for 1/2 of any meat source. Another option is to substitute a four-ounce can of tuna that is packed in water, a six-ounce can of sardines, or a five-ounce can of salmon with bones for any meat source once every two weeks. Do not use canned fish as a protein source for cats that are prone to urinary tract problems.
For cats needing a lower protein diet, add one cup of cooked white rice.
Supplements:
Two teaspoons of olive oil or one teaspoon of olive oil and one teaspoon of flaxseed oil
300 mg. of calcium (as carbonate or citrate) or about one slightly rounded teaspoon of bone meal (human grade). (If using canned fish with bones, decrease calcium to 1/4 regular amount.)
One to two tablespoons of pureed vegetables since many cats prefer their veggies lightly steamed or vegetable baby food (without onion powder).
1/4 teaspoon of salt substitute (potassium chloride) should be given three to four times per week.
One cat-size dose of multiple vitamin-mineral supplements (human quality) or cat vitamin
One probiotic/digestive enzyme supplement
80 mg of Taurine (omit if using cat vitamin)
Other helpful resources:
Obtain one or more of the following books (try the library), so that you have a more complete understanding of canine and/or feline nutritional needs. It is essential that you follow any diet's recommendations closely, including all ingredients and supplements. Failure to do so may result in serious health consequences for your animal companion.
Dr. Pitcairn's New Complete Guide to Natural Health for Dogs and Cats. Richard Pitcairn, DVM, and Susan Pitcairn. Rodale Press. ISBN 075962432. (This is very good)
Natural Cat Care: A Complete Guide to Holistic Health Care for Cats. Celeste Yarnall. Charles E. Tuttle Co., Inc. ISBN 1885203632.
Home-Prepared Dog & Cat Diets: the Healthful Alternative Donald R. Strombeck, DVM. Iowa State University Press. ISBN 0813821495.
Cheryl
Commercial Food Economical
I have two cats and I find Iams cat food to be very economical. One four-pound bag lasts about one month for two cats.
Other benefits include less odor and looseness of stool, an improved shine in eyes and coat, and a higher energy level. Since the cats are getting good nutrition, they don't seem to need to eat as much as the canned or other dry cat foods that I've used.
Daria
Web Site for Homemade Kibble
Try CompassionCircle.com. They have a nutritional supplement product from which you can make your own kibble as well as recipes. I can't vouch for the cat recipes, but I use their site to make kibble for my dog and she loves it.
E D
A No-Cook Homemade Cat Food Recipe
Would you be willing to pull out the raw meat and vegetables to feed your three felines? No cooking necessary. I have fed my cats a combination of raw meat, any vegetable that I would eat (and some I wouldn't), and various supplemental items, depending on the cat. I got my initial information online. If you are serious about making your own food, do your own internet research.
Here is a quick recipe for No Cook Homemade Cat Food:
Raw ground meat of your choice (no pork or rabbit, please)
Any combination of healthy vegetables, such as cauliflower, broccoli, leafy greens, red or green cabbage, zucchini, beets, etc. Never use onion, tomato, eggplant, potato or spinach.
If you have a coffee grinder, keep the eggshells from your morning omelet and whir them up into a fine powder. It adds calcium.
Instructions:
Mix one pound (or any fraction) of raw ground meat with one cup (or any fraction) of water. Add four tablespoons of eggshell powder, if you have it. Chop the vegetables as finely as possible. Mix the meat and vegetables in an approximate ratio of two to one. Add hot water until it is stew-like. If your cat takes vitamins, add them last. Let the cat eat it up.
A.