The Many Ways a Pet Can Save You Money
Pet ownership can be one of those things where spending a little can save a lot. We explore the many ways that sharing your home with a pet can actually save you some money and help cover some of those pet care costs.
When you're looking for ways to save money, the general tendency is to look for ways to cut spending. However, there are times when spending a little can actually save you a lot.
One example of this is pet ownership. You might be surprised to discover the various ways that sharing your home with a pet can be financially advantageous.
A lot of information regarding the benefits of pet ownership focuses on having a dog or cat as a pet. Both of these make excellent pets, but in situations where owning either of these isn't feasible, guinea pigs and rabbits can provide many of the same benefits.
Extensive information about the benefits, pleasures, and responsibilities of owning a guinea pig or rabbit is available at Pets.Amerikanki.com and MyHouseRabbit.com.
Ways a pet can save you money on entertainment:
A pet can be a great source of entertainment for the whole family and reduce the need for paid entertainment.
Pets love interactive games with you as their partner.
Pets are happy with homemade toys. Making toys can be a family activity and can give you an opportunity to repurpose and recycle numerous items around the house.
Enjoying the antics of your pet as it entertains you with its natural creativity is free entertainment that's worth staying home for.
Ways a pet can save you on your fitness and healthy lifestyle goals:
There's no need to buy expensive exercise equipment or invest money in a gym membership when you have a dog.
Dogs are wonderful exercise partners. Whether it's accompanying you on a jog or playing Frisbee in the park, your dog can get you up and moving.
Dogs are excellent walking partners. They catch on quickly to a routine. They won't let you forget your daily fitness walk.
Pets can help you with your weight loss goal. Boredom and loneliness are two common reasons for overeating. Instead of reaching for food, spend some extra time with your pet. 
Start living better for less.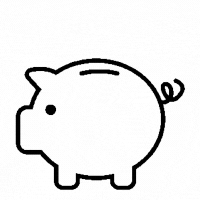 Subscribe to get money-saving content by email that can help you stretch your dollars further.
Twice each week you'll receive articles and tips that can help you free up and keep more of your hard-earned money, even on the tightest of budgets.
Subscribers receive a free copy of our eBook Little Luxuries: 130 Ways to Live Better for Less.
We respect your privacy. Unsubscribe at any time.
Ways a pet can help you socialize for less:
You may have either stopped attending social events or greatly reduced the number of events you attend in order to live within your designated budget. Once again, your dog may be able to help you out.
Dog parks are a great place to make new friends. "Pet people" love sharing stories about their pets.
Coffee shops with a pet friendly outdoor dining area are also a wonderful place to socialize. One coffee, a latte, or a cappuccino once in a while probably won't break the budget.
Pet centers that encourage pet owners to shop with their pets are also a good place to meet and make new friends.
Ways a pet can keep medical costs down:
There's a variety of ways that owning a pet can reduce your medical expenses.
Studies show that pet owners visit the doctor less often than people who live without a pet.
Pet owners also spend less on medications than non-pet owners.
Studies show that children who live in a house with a dog or cat are healthier and have less respiratory problems than kids without a dog or cat as a companion.
There are numerous health benefits attributed to having a pet. The WebMD.com website has a more in-depth list of the health benefits of pet ownership.
And finally, let's not forget a barking dog makes a great alarm system and can reduce the need for a costly home security system. Burglars don't want to be seen and barking dogs attract the attention of neighbors and people passing by. (See Low-Cost Home Security Tactics.)
Owning a pet means pet care must be factored into your budget. However, you can use your frugal shopping techniques, such as coupon clipping and buying food and supplies when they're on sale, to lessen your pet-related expenses.
The greatest aspect of a pet is the love and companionship it provides. The financial benefits are simply an added bonus.