Inexpensive 8th Grade Graduation Party Favors
Having a party for your soon-to-be high schooler? Here are some ideas for inexpensive 8th grade graduation party favors that won't cause them to roll their eyes!
Dear Dollar Stretcher,
I'm planning an outdoor eighth grade graduation party for my daughter. I've come up with tons of outdoor games to keep the party hopping, but what can I offer as prizes? It needs to be inexpensive as I have a lot of kids and a lot of games. Thank you!
LS
Check Out Oriental Trading Company
As a teacher with little time, I've found that The Oriental Trading Company has a lot of great little party favors for great prices. You usually buy the favors in quantities of 12 or so, depending on the item. They ship fast and are wonderful. My students love my prize box!
Candice M
They Love Fast Food
When my son was that age, we purchased McDonald's gift certificates for prizes. McDonald's now has gift cards that can be "refilled."
Lynn
Make a Class CD
Last year, at my sons 8th grade party, one of the girls had made a class CD with all their pictures on it. She had a cute picture of the class from their car wash, which she photocopied to make a CD cover. All the kids wanted one! Other items we used were movie tickets, fast food gift certificates, and under $10 prizes from the dollar store or discount store.
F
Where the Kids Hang Out
Contact local video stores and kid's hangouts. I have had luck getting items donated.
Vanessa
Start living better for less.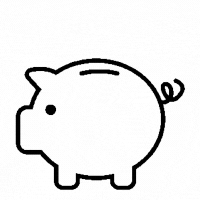 Subscribe to get money-saving content by email that can help you stretch your dollars further.
Twice each week you'll receive articles and tips that can help you free up and keep more of your hard-earned money, even on the tightest of budgets.
Subscribers receive a free copy of our eBook Little Luxuries: 130 Ways to Live Better for Less.
We respect your privacy. Unsubscribe at any time.
A Picture's Worth a Thousand Words
Buy some small, trendy photo albums. During the party, get someone to take pictures with a digital camera. Let the winners choose the pictures that they would like in their albums. Print their pictures (4 to a sheet of photo paper). Let them take the sheets home, crop the pictures as they desire, and put them in the albums. (You could even make this a part of the party!) Teens love to have pictures of themselves and their friends. The albums and photo paper are available and very inexpensive at Wal-Mart.
Patricia
Going for the Big Prize
If you have a lot of games, what if you gave each game winner a chance to win a big grand prize? I think 8th Graders would really get excited about a chance to win a big prize, such as a Movie Night that includes a DVD or a movie theater gift certificate, popcorn, candy, etc. You could give every game winner a raffle ticket and then have the drawing at the end of the party.
Mary from Denver
If circumstances have put your family in debt, we can help you create a plan for conquering it. One that is personalized to your family's budget and lifestyle.
Forego Games for Easy Crafts and a Little Insight
I remember my eighth grade graduation. We had a good time just talking, dancing and eating. I would forgo the games in favor of something crafty instead. There is no need for prizes and nobody loses.
Easy crafts such as door hangers and frames that they can decorate with foam shapes, buttons and beads are fun to do. You can use sticky dots instead of glue so there is no mess. This is very inexpensive and fun. Then the kids can put pictures of their friends in the frames.
Friendship bracelets, necklaces and anklets are fun and easy too. You can find a book at the library for directions or ask one of the high school kids to show them how to braid and tie the knots. While showing them the knots, this person can tell them all about the new high school they will be attending next year.
Anne WF
Get Daughter's Input
Make coupons with your daughter for the kinds of activities her friends would like, such as "dinner and a movie" (pizza and a DVD at your house), "sleepover" with your daughter, makeover night (have three winners that you and your daughter will makeover), etc. This would be a fun activity for you and your daughter to think up together. You could prepare a list with the names of the friends and numbers of the prizes that would suit them best. That way, when "Hannah" wins, you look at her name and see that prize 4, 5, or 7 would work, and you pick envelope #4 and give her the coupon inside.
Another free prize could be an opportunity at the party. For instance, if you play before cake is served, the winner gets the first piece of cake. Or the winner of a game gets the loser of the same game as a "slave" for the remainder of the party. Or the winner wears a tiara for the remainder of the party.
Emily