How Money-Free Days Can Benefit Your Budget
Perhaps you've heard of people having a no-spend month to fix a bulging budget and thought it might be too hard for your family. What about trying a once-per-week no-spend day?
Since retiring, I have been able to go at least one day a week without spending any money.
At first, I was testing my resolve, but as time progressed, it became a challenge to fill entire days with meaningful activities.
Interestingly enough, I never felt deprived. Instead, I found myself leading a less frantic and less cluttered life. While I have always known that happiness does not have to come in a package, bottle or bag, it was reassuring to discover just how happy I could be on a money-free day.
If you are working full time and raising a family, it is more challenging to have a "day without" on a weekly basis, but it can be done sporadically. Why not try it the next time your weekend plans fall apart or a snowstorm is raging. Consider the following suggestions:
Plan ahead.
Fill up the gas tank and stock the pantry.
Visit your local library and sign out DVDs and books, but do not limit yourself to new releases. Old musicals like South Pacific, Camelot, and The Sound of Music are probably new releases for children and adolescents.
Pick up a copy of your community calendar and highlight free events, such as plays, art exhibits, teas, bazaars, lectures, parades and concerts. Create an activity box containing markers, crayons, scissors, glue, tape, and other craft items.
Start living better for less.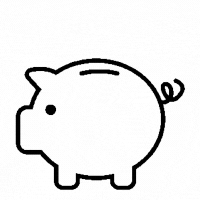 Subscribe to get money-saving content by email that can help you stretch your dollars further.
Twice each week you'll receive articles and tips that can help you free up and keep more of your hard-earned money, even on the tightest of budgets.
Subscribers receive a free copy of our eBook Little Luxuries: 130 Ways to Live Better for Less.
We respect your privacy. Unsubscribe at any time.
Get creative.
If you have always dreamed of writing the great American novel, start small. Spend the day writing a short story, which could easily become the first chapter of a novel. Alternatively, you could enter the story in a local or national writing contest. Select an appropriate theme and encourage your children to indulge in their favorite artistic pursuit like drawing, painting, or writing a short story.
Create a vision board.
These motivational boards symbolize what is possible if you stick to your plans. This is an excellent activity for both young and old alike. They usually include words, phrases, and pictures. All that is needed are old magazines, travel brochures, scissors, glue or tape, and large pieces of cardboard.
Resurrect the lost art of letter writing.
Instead of sending out short, impersonal emails, take out the stationery and write letters to older relatives, long-lost friends, or teachers who have inspired you. Encourage your children to do the same. You may have to demonstrate proper letter-writing techniques.
If circumstances have put your family in debt, we can help you create a plan for conquering it. One that is personalized to your family's budget and lifestyle.
Spend time in the kitchen.
Try a new recipe and include your children in the process. If ingredients are missing, improvise. Later, evaluate the final result and discuss any changes that should be made to the recipe. Alternatively, you could teach your children how to make muffins, pancakes, macaroni and cheese, or any other comfort food.
Create a patchwork of activities, especially if you are dealing with young children.
Start by taking a long walk in your neighbourhood or nearby park. Try out that new yoga or Pilates DVD from the library. Read the entire newspaper and work on the crossword or Sudoku. Spend the rest of the morning organizing old photo albums or creating inexpensive scrapbooks.
In the afternoon, invite friends for a potluck lunch and watch a movie. Take out a deck of cards or pull out the board games and have a family game night. Have small, no-cost prizes for the winners.
Be proactive in your search for free entertainment.
Call a local theatre or dance company and ask if you can watch a dress rehearsal. Many groups will allow you to watch for free, especially if you have children. This is an entertaining and low-pressure way to introduce the arts to young children. On Sundays, visit other churches and expose the entire family to different belief systems.
Learn something new.
Take out a book on sewing, crocheting, car repair or any other skill that may interest you. Or you could borrow language tapes and learn a new language. Involve your children in the process and show them how you deal with the steep learning curve at the beginning of each new task.
About the Author
For 31 years, Joanne Guidoccio taught mathematics, computer science, business and career education courses in secondary schools throughout Ontario. Her articles, book reviews, and short stories have been published in Canadian newspapers and online. She has bachelor's degrees in mathematics and education and a Career Development Practitioner diploma.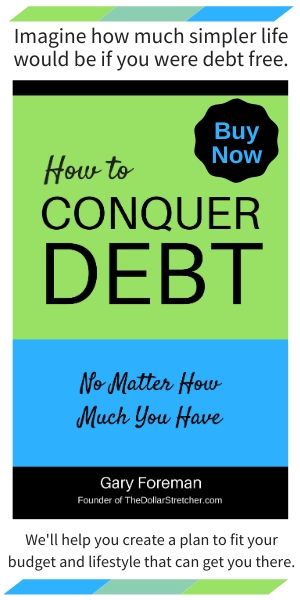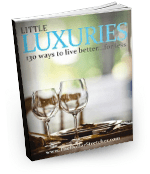 Subscribe to The Dollar Stretcher, our free twice-weekly newsletter aimed at helping you live better for less on the money you already have!
Subscribers get a copy of our ebook Little Luxuries: 130 Ways to Live Better...For Less for FREE!