5 Fun Ways To Teach Kids About Money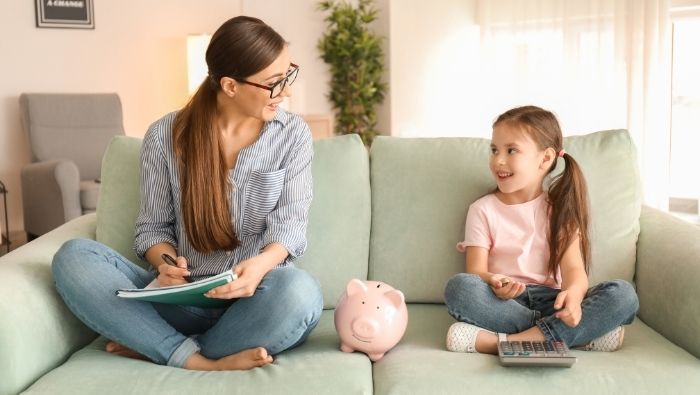 Does your child need some help when it comes to increasing their financial IQ? Try these five fun ways to teach kids about money.
If I had a nickel for every child who did not understand the value of a dollar, I would be very wealthy!
If you think your child needs some help to increase their financial IQ, try these simple and fun activities that will help your child understand the value of money and the power of savings.
1. Give Your Child a Needs-Based Allowance
Figure out how much you spend on several necessities that need to be replenished regularly, like a toothbrush, toothpaste, soap, and favorite breakfast foods. Plan on giving your child an allowance (remember to include tax!) that covers these items and add 20%. Tell your child that they are now in charge of paying for these items and that there should be enough for them to save as well.
If your child overspends and is unable to pay for the necessities, you will need to bail them out, but make sure you explain how, in real life, this could cause a life-changing financial disaster.
Lesson Learned: Buy what you need; do not overspend, or you may not be able to afford your necessities.
Start living better for less.
Subscribe to get money-saving content by email that can help you stretch your dollars further.
Twice each week you'll receive articles and tips that can help you free up and keep more of your hard-earned money, even on the tightest of budgets.
Subscribers receive a free copy of our eBook Little Luxuries: 130 Ways to Live Better for Less.
We respect your privacy. Unsubscribe at any time.
2. Make the Stock Market Game Part of Family Game Night
Every week give each family member a thousand "dollars" to play the market. Of course, you will not be giving them real money, but you will be giving every member of the family an opportunity to invest $1,000 in stocks, bonds, exchange traded funds, or mutual funds.
At the end of the week, calculate who wins and who is crowned "trader of the week."
Lesson Learned: The stock market has its risks and rewards and can be a lot of fun!
Start Teaching Your Children the Importance of Saving
3. Let Them Hunt the Savings
Before you go to the grocery store, give your child the sales flyer of your local grocer or let them view it online. Give your child your grocery list and tell them to find and write down any sales prices they can find for the products you need and plan on purchasing. You can also instruct them to look for good deals on things they know you regularly buy that you might have missed putting on your list.
You can also have them clip coupons if you use them and share those savings as well.
After you finish your shopping, add up all of the money you saved and share a percentage of the savings with your child in cash. This is an excellent way for kids to feel like they earned money.
Lesson Learned: A penny saved is a penny earned.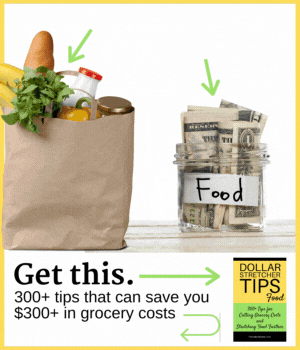 4. Show Your Child the Bills
If you use the suggestions above, your child will have a much better understanding of the value of a dollar. For them to really appreciate where your hard-earned dollars go, show your child your bills.
Make sure you do not make your child feel guilty over the bills, especially if the bills are late. The point is you are showing the bills for perspective, but ultimately it is mom's and dad's responsibility to make sure they are paid.
Lesson Learned: The value of a dollar and the cost of necessities.
5. Practice Math Together
Teach your child to add, subtract, multiply, and divide using financial questions and dollars and coins. How many dimes are in a dollar? A dollar is worth how many pennies? A dime is worth how many pennies? Ten pennies multiplied by ten is how many pennies?
It will make math more fun and provide extra practice that will get your child ahead at school.
Lesson Learned: Arithmetic!