Dollar Smarts for Pre-Teens
The tween years can be a good time learn financial awareness. Teach money skills to your tween with these dollar-smart lessons for pre-teens.
If you have kids from the ages of eight to twelve, then you know they're in a transitional stage in their lives. They don't mind getting treated to ice cream, and they still appreciate the occasional doll or toy truck. Also, they're starting to notice what their peers are up to, both socially and with trendy items like fashion and cell phones.
If you're looking to pass on your money skills to the tween set, then grab some of these handy ideas.
1. Challenge Them to Become Super Savers
Sit down and explain they don't have to spend every dollar they come across (an idea that really surprised my tween).
Give them an empty jar and a goal to save a certain amount of money by the end of the month. As a reward, offer to match the savings or part of the savings. Or better yet, help them set up a savings account at a bank or credit union and introduce them to the idea of compound interest.
2. Food for Thought at the Grocery Store
Since food is often a large household expense, it helps to teach your tweens the basics of grocery shopping for your family.
Write up a list together and ask them to help you compare prices. How many of you clipped coupons for your family as a child? Invite your tweens to break out the scissors. For each coupon used, pay the tween the savings. Explain the differences between generic and brand-name packaging. They might discover they enjoy the same product at a bargain price.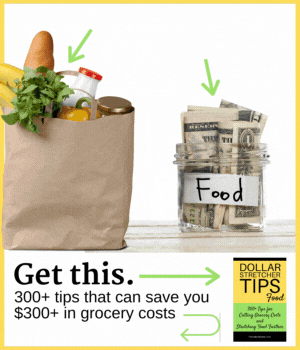 3. The Games Tweens Play
The tweens who collect apps, play video games, and enjoy sports might be happy to know that they can save money on their gear.
Teach them about comparison shopping, bartering with other people, and buying used.
Also, let them know it's okay to edit out the fun stuff they don't enjoy anymore. That board game might not be right for your family, but the neighbors might appreciate it.
4. Prepare Them for Sheepskin Sticker Shock
College probably isn't on their radar yet, but it's better to plan for its expense sooner rather than in high school. Ideally, you have a college savings plan already in place, such as a state 529 plan or some other savings vehicle. Even if you do, the students might need to supplement their stash.
At an appropriate time, let them know about community college, the universities in your state, and other universities that might interest your tweens. Investigate the projected cost of tuition. Mention they might need to work during the summers of high school and college or part-time during the school year. Figure out how everyone feels about student loans and their consequences.
College is a huge expense, and it pays to go in with a financial plan.
Start living better for less.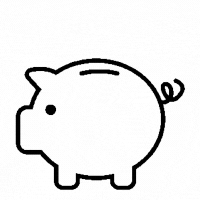 Subscribe to get money-saving content by email that can help you stretch your dollars further.
Twice each week you'll receive articles and tips that can help you free up and keep more of your hard-earned money, even on the tightest of budgets.
Subscribers receive a free copy of our eBook Little Luxuries: 130 Ways to Live Better for Less.
We respect your privacy. Unsubscribe at any time.
5. Have the Car Talk
It may seem unthinkable that your tweens will drive someday. Truthfully, your car keys are dangling just out of their reach. Whose car will your future teens drive? Do your tweens want their own cars? Suggest they set aside part of their savings for the vehicle.
Also, share the skills to budget for car insurance, fees, and gas. You will be thankful each time you get into your car and find a full tank of gas.
6. Use It or Not
Most kids learn about saving the Earth at school, but you can teach them how to save the household.
Make a game of consuming less utilities like electricity and water. Ask them to find old papers to recycle or toys to donate. If they need an office supply for a project, ask them to check around the house for it instead of making the mad dash to the corner store.
Start Teaching Your Children the Importance of Saving
7. Share Your Skills
Are you a wizard of scrap lumber and nails? Can you whip up the best cakes in the neighborhood?
Pre-teens are often mature enough to absorb lessons and enjoy making things.
Crafting things for holidays, gardening, or a host of other activities can bring you together and put your tweens on the path to self-sufficiency.
8. Tripping Out
For your next family vacation, let your tweens help decide your itinerary. It's no use going to the petting zoo if your tweens are more into space rocks.
Also, invite them to bring their own money to the gift shop and they'll find they can live without the $30 shirt and the $90 giant shark.
Over the course of a month, your family's bombarded with advertising for products and services, including debt reduction. However, if you start now, you have the power to teach your tweens how to become financially aware, a process that will serve them for a lifetime.