How to Safely Buy a Used Car From a Private Party
When buying a used car from a private party, sure you worry about getting a good deal, but you also need to be careful of scams. Don't get cheated! Take these steps to protect yourself.
The internet has provided new ways to buy a used car from a private owner. But it's also provided a way for fraudsters to scam you. So how can you safely buy a used car from a private party?
To help us understand how best to navigate the private used car market, we approached Grant Feek. Grant is the founder of TRED, an online person-to-personal used car marketplace.
Q:  We all like to get a good deal. How can we tell when a deal is too good to be true?
Mr. Feek: There's an old adage: if something seems too good to be true, it probably is. Same holds with car buying. If a vehicle is priced significantly below what a website like KBB.com suggests that it is worth, there might be something else going on.

For these reasons, when purchasing a vehicle from a private party seller, it's particularly important to:

Verify that the seller of the vehicle is who they say they are. Look at the name and photo on their driver's license.
Corroborate that the name on their vehicle title document matches their name. (NOTE: If the seller does not have their title document in hand with their name on it, you should not purchase the vehicle under any circumstance because you can't confirm that they own the vehicle they are selling.)
Ask for servicing paperwork.
Purchase a Carfax report at carfax.com to review ownership history and accident history.
Test drive the vehicle to ensure that it is safe to operate: windshield is free of obstruction, tires have at least 2/32″ of tread depth remaining, seatbelts all function, headlights and turn signals all function.

Regarding point #4, you can expect a vehicle to be in an accident an average of every 10-12 years. There are three types of accidents: reported (least severe), airbag deployed, and frame damage (most severe). Average ownership duration is 5-6 years. Generally speaking, if you see accident and ownership durations that are more frequent than average, you should expect to pay less for your vehicle – and vice versa. Depending on your budget, you should be very careful about purchasing a vehicle with frame damage. We never sell vehicles with title issues (title issues generally mean that the vehicle you're considering has been declared a "total loss" by an insurance company – meaning that it is in seriously bad condition, and you can expect severe problems even if it has been repaired).
Start living better for less.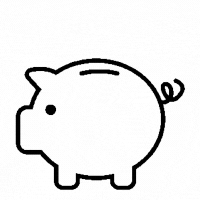 Subscribe to get money-saving content by email that can help you stretch your dollars further.
Twice each week you'll receive articles and tips that can help you free up and keep more of your hard-earned money, even on the tightest of budgets.
Subscribers receive a free copy of our eBook Little Luxuries: 130 Ways to Live Better for Less.
We respect your privacy. Unsubscribe at any time.
Q: If it's not safe to use bank-to-bank transfers or wire money, how can you pay for a car safely?
Mr. Feek: Payment on the private market is tricky. If you're paying for a vehicle with a private seller and you have taken all of the above precautions and your seller has title in hand, we recommend that you finalize the price and then get a cashier's check from your bank.
Q: Is it reasonable to expect to talk to the seller by phone? Or is it legitimate for a seller to refuse to talk with you?
Mr. Feek: You should absolutely meet your seller in person to verify that the photo on their driver's license is them, and that the name on their driver's license matches the name on their title document. Otherwise, they could be selling you a car they don't own, a stolen car, or much worse.
Q: What are some tell-tale signs that a car sale is a scam?
Mr. Feek: The most tell-tale sign that a car sale is a scam is if the seller does not have a legitimate title document in their name. If they don't have that, do not proceed. Simple as that.
Q: How can you tell if a so-called neutral 3rd party or escrow agent is honest?
Mr. Feek: There is no reason to trust a neutral third party in any scenario. You should only follow the steps we've outlined above.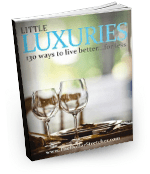 Subscribe to The Dollar Stretcher, our free twice-weekly newsletter aimed at helping you live better for less on the money you already have!
Subscribers get a copy of our ebook Little Luxuries: 130 Ways to Live Better...For Less for FREE!