Finding Reliable Transportation When You're Broke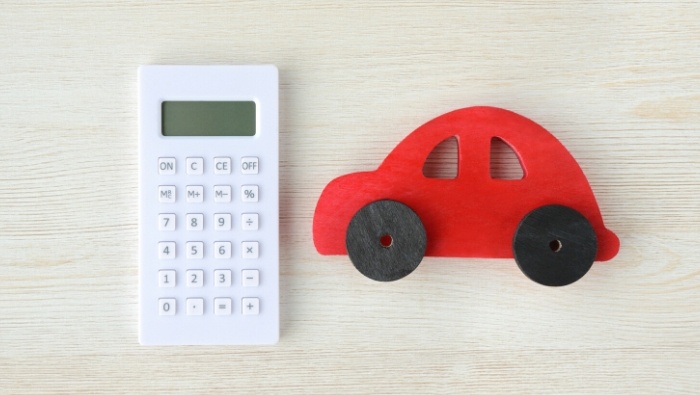 Depending on where you live, living without transportation can be a challenge. But how can you afford to buy a dependable ride when you're broke? These tips will help you find reliable transportation for the least amount of money.
Most retailers, fast food joints, and just about any company that makes you fill out an online and/or paper application will more than likely ask if you have reliable transportation?
What does this mean exactly? Does the bus route count? Does your mom's car count? In simple terms, the company just cares if you can make it work on time, every time.
Living without a car can be a challenge, especially if mass transit is limited or non-existent in your area. It can also be a struggle if you can't afford to pay monthly car payments, which can make it hard to get a job. Without the job, how can you pay the bills? This is where a conflict arises.
So where do you draw the line? How can you have reliable transportation for the smallest amount of money?
Many frugal people (like me) have gone to Craigslist or even a local auction to find a reliable car for less than $3,000. Now, keep in mind this car won't be the greatest looking car, but it will work well if you do the following:
Consider a manual transmission.
Even if you don't know how to use a manual transmission, you can learn how to use it within ten days. Manual cars will be cheaper and the maintenance will be a lot cheaper in the long run. Automatic transmissions are known to die more often than a manual, and if so, you're stuck with a bill that can be north of $2,000. A manual transmission, however, can cost as little as $500 to replace the clutch. With a lot of manual cars, some original clutches can last up to 200,000+ miles.
Start living better for less.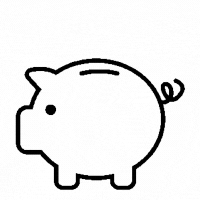 Subscribe to get money-saving content by email that can help you stretch your dollars further.
Twice each week you'll receive articles and tips that can help you free up and keep more of your hard-earned money, even on the tightest of budgets.
Subscribers receive a free copy of our eBook Little Luxuries: 130 Ways to Live Better for Less.
We respect your privacy. Unsubscribe at any time.
Consider a four cylinder.
Four cylinder cars are known to have cheaper parts and will also offer you better gas mileage. The reason? The engine bay is roomier than a six+ cylinder, allowing a mechanic more room to work.
Purchase a car five years or older.
The longer the car is on the market, the more you will find out about the problems with the particular model. With anything that's released, you won't want to jump the gun and purchase it the minute it comes out because companies often find out major problems when millions of users start to use it. Remember that their development team can only test so much.
If the car is older than five years old, you can check out websites, such as CarComplaints.com, to see what other people are reporting as well as if any recalls have been issued. Pay close attention to these complaints to see if the car is worth it. If you're seeing a lot of electrical and engine failures, it's probably best to look at another year/model.
Know your brands.
Any frugal car buyer will tell you to pay close attention to the brand. Doing research online, I have found Toyota and Hondas are highly reputable when it comes to the longevity of its components. Some people have claimed to be able to purchase a used Toyota for less than $3,000, and it has lasted them for years. Some people also claim used cop cars at local auto auctions can be a great choice since the departments keep up to date with the maintenance.
CarFax has a wonderful search engine that allows you to search cars under a certain amount in your area. With this search, it will also show you if any accidents were reported, how many owners had the car, and if service records were recorded.
Be smart.
If you're going to work with anyone other than a dealership, be sure to be smart with your purchase. Always take the car for a test drive, and while doing so, listen to anything that doesn't seem right. Don't forget to check everything like the power windows, heat, air conditioner, and tires. If you have access to a mechanic, take it in for a quick look over. This $100 checkup could save you thousands in repairs. It also doesn't hurt to purchase a CarFax report to see if the car has been in an accident or had any flood damage.
Haggle.
The price you see isn't the price you have to pay. If you're paying with cash, it will be a lot easier to negotiate than working with a loan. Whenever you do purchase a car, however, be sure to know the KBB value and also see what other cars are selling for by using AutoTrader or Cars.com. Getting the car for the lowest listing within 75 miles can be considered a success, and as long as you're willing to walk away, there will be many other cars waiting for you. Never let your emotions get the best of you.
Summing it up
Purchasing a reliable car for less than $3,000 can be done if you're diligent and smart with your search. Even if you can't afford it up front, a $3,000 loan will only be $100 per month for less than three years, making it very affordable for most. By applying the tips mentioned above, there's no reason you can't get a car that can get you around town for years to come.
About the Author
Stephanie Lynch resides in Gilbert, Arizona, with her two sons and husband. She is the co-founder of HowMuchIsIt.org, a cost-helping database designed to help consumers find out what unknown services/items cost in life.