---
For those quick meals when you don't want Mickey D's
Cook Ahead Convenience Foods
by Dollar Stretcher Contributors
---
Cook Ahead Convenience Foods
We have three active teens in the house. With all their activities, meals are always hit or miss. Most of the time, we need something quick and just run through the fast food window. As a mother, I'm concerned about the cost and the nutrition factor. I tried buying individual frozen dinners, but they're expensive, too. Has anyone found a way to have a quick meal in the fridge or freezer that can be cooked ahead of time? I have a little extra time on the weekends and could cook some convenience foods if I knew how.
Denise
Quick Meal from the Freezer
I like to make English muffins with cheese and egg and keep in the freezer or refrigerator. I do a dozen at a time with a dozen eggs.
Tracy (via Facebook)
Convenience Foods for Week in Less Than an Hour
I use my days off as caregiver for my infant granddaughter to cook ahead and it doesn't take that much time. In less than an hour, I have a couple pounds of ground beef, some chicken cubes/strips, and chopped and diced vegetables to throw together quickly when I need to. I freeze chopped onions and bell peppers and I also cook and freeze rice. I scramble a dozen eggs and freeze them in individual portions along with cooked frozen sausage. I make French toast by the dozen and freeze it, so we can pop it in the toaster of a morning or even have it for supper sometimes. I do the same with pancakes.
I found a great recipe in an old 60s recipe pamphlet that's a big hit and freezes well. Cook chicken cubes (small) with taco seasoning and onions. Add a can of black beans, a cup of salsa (or tomato sauce), two cups of chicken broth or bullion, and bring to a boil. Add a cup of rice, cover, and cook on low for 15 minutes. Then take it off the burner and let it sit another five minutes. You can add cheese if you like but we like it just as it is. I like to throw in some diced bell pepper, too, and any leftover tidbits of meat or vegetables that I have.
R. Steele
Create the Sandwich Basket
I faced the same problem when my kids were teens. We came up with the sandwich basket. It was just a little plastic basket from a dollar store that was filled with sandwich fillings like sliced cheeses, sliced turkey and ham, mayo, mustard, jelly, homemade egg or tuna salad, etc. Another basket in a cupboard held peanut butter, sandwich bags, brown paper bags, etc. The point was with a loaf of bread, one could grab the basket and make a sandwich or four and go. Washed out empty jelly jars made great drink holders. I always had apples, celery, baby carrots, and canned vegetable soup on hand to eat with the sandwiches. Not only did it work for me as a mom, but also my two oldest kids are now self-supporting in their mid-20s and use that same strategy.
Dawn
Square Silver Foil Tray photo from Shutterstock
Grab and Go Individual Meals
Some of us who have children who are grown and moved away had the same dilemma. My kids were always hungry. I used to spend time wracking my brain trying to keep meals simple and quick. One thing that I learned was to "cook once, eat many times."
One suggestion is to go to either a dollar store or a bulk store and purchase reusable take-out containers. Budget some time to cook multiple meals. If you have a slow cooker (or two), create meals in both of them, and then divide these into the reusable take out containers. Label the individual meals and freeze. The teens can grab one meal, reheat in the microwave, and then put the container in the dishwasher. The container cost is money well spent.
For snacks, I would also put together zipper bags with fruit or veggies or munchies and store them in the refrigerator or cupboard. These are great for "grab and go." Both ideas take a little bit of time, but you know that they are eating well-balanced meals.
Debbie
Make Multiple Meals at Once
I usually brown ground beef with seasonings and onion and put it in quart size freezer bags. When I am short on time, I grab a bag out of the freezer and make tacos or burritos, spaghetti sauce, or chili. Once I make the spaghetti sauce or chili, I freeze the leftovers to use as a base for the next batch or for another meal later.
I also drain leftover veggies, put them in a plastic container that is about one- or two-quart size, and keep it in the freezer. When the bowl gets full, I add a package of the frozen ground beef, a potato, or two cans of diced tomatoes or V8 juice. I have a good pot of homemade vegetable soup. Then I bag the leftovers in quart bags or containers for meals at a later date.
Donna
Menu Plan Based on Schedule
One of the most important things you can do to save time and money is to have a menu plan for the week. Make sure on the busiest days you plan for slow cooker meals. Clean up is very easy if you use a slow cooker liner. You can plan simple meals for the other nights. An example of a slow cooker meal is placing frozen chicken breast in the slow cooker with a can of green chilies, some seasonings, and salt and pepper. Let it cook all day on high for six hours or on low for eight to ten hours. Then roll up the chicken into tortillas with some cheese, place in a pan, pour enchilada sauce over them, top with shredded cheese, and bake for a half hour. You'll have ready to eat chicken enchiladas. A menu based on your schedule will save you the most time.
Donna
Build Up Your Stock
Always have fresh fruit, cut veggies, hard-boiled eggs, and string cheese on hand. These are great grab-and-go items. Also, stock up on lunch meats and cheeses and always have bread on hand, so they can made a sandwich to take with them. You can make a big pot of soup one night for dinner and freeze it in a few individual serving containers that they can pull and microwave. If you have one or two portions of lasagna leftover from dinner one night, freeze them! You'll build up a stock of individual meals that they can defrost without going through any extra work. Be sure to label and date everything, so you know what it is and what you need to toss if it's gone past its prime.
E
Everybody Loves Burritos!
I always keep burritos in the freezer. We like bean and beef burritos, bean and cheese burritos, sausage, egg and cheese burritos, etc. Just make your favorite burrito recipe up ahead of time, freeze the burritos on a parchment lined cookie sheet, and then place them in freezer bags when frozen. To reheat, just wrap them in a paper towel and microwave on high for 1 to 1 1/2 minutes on each side. It's a great grab and go meal without having to pick up fast food!
Erin
Make Your Own TV Dinners!
Put the food on a plate, cover, and then freeze. Also, you can make ahead some meals on Sunday for the week. Put in serving size containers. I recently made beef vegetable soup, mini meatloaves, pizza crusts, quiche cut into quarters, breakfast burritos, beef and cheese burritos, chicken enchiladas, twice baked potatoes, calzones, runzas, and potato wedges. It took me about three hours. I am disabled with four kids and am not always up to cooking. This helps immensely!
Jaime
Healthy and Quick
This is something that a friend of mine did to keep convenience food on hand. She kept clear containers in the refrigerator with grated soft cheese, chopped ham and turkey, lettuce, carrots, and other veggies. Anyone could put together a nice chef's salad at a moment's notice and then be on their way. She kept watch and replaced the contents as needed. Rolls were on the counter to round out the salads for those who wanted them. It worked well for them, and a healthy meal was available any time.
Jan in Colorado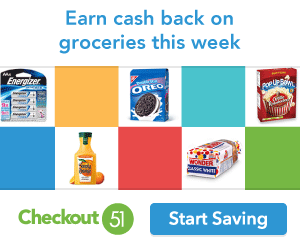 Versatile Taco Meat
My favorite convenience food is taco-seasoned meat. Made with ground beef, turkey, or a mixture of the two, you can make several pounds very quickly and cheaply. Kids love it! Use it to top baked potatoes, nachos, or hot dogs. Make taco salad, add to canned pork and beans, make taco burgers, and, yes, even tacos. Add a salad or some steamed veggies and you've got a quick, easy, healthy meal.
Kelly
Enjoy Homemade Chicken Nuggets
Buy boneless chicken breasts and/or boneless thigh meat when it is on sale. Cut into cubes to resemble nuggets. Roll in beaten egg and then bread crumbs seasoned with Italian seasoning. Spray cookie sheets with cooking spray, put on the nuggets, and bake in 350-degree oven for about 20 minutes. Cut one of the bigger ones open to make sure it is cooked all the way through. Dark meat may take a few minutes more. Freeze them on a cookie sheet, pop off when frozen, and put in a freezer bag. Take out what you need and heat in 350-degree oven until hot. You can make up dozens and dozens this way ahead of time. Serve with ranch dressing. Mix in a little taco sauce for more spice.
Susan
---
Take the Next Step:
Share your thoughts about this article with the editor.
Tools for Reducing the Food Budget